On May 4, Alberta's boreal forest and prairie grasslands were bone-dry: a match box waiting to be struck. Temperatures soared into the high 20s, well above seasonal averages. The relative humidity plunged below 15 per cent, creating what wildfire scientists call "cross-over conditions" and the potential for extreme fire behaviour. 
Over the next three days, more than 100 wildfires ignited throughout Alberta, including 31 wildfires categorized as "out of control," and forced the evacuation of nearly 30,000 people.
One lookout observer in Alberta's boreal forest watched a storm system developing in the distance from their fire tower. Lookouts are the first line of defence in detecting wildfires in Alberta, responsible for reporting fires, ideally at the size of 0.01 hectares, or one-tenth of a football field. Like others who spoke with The Narwhal for this story, this individual asked not to be named, or have their gender identified, as they are not authorized to speak publicly.
They spotted the narrow smoke column in skies already thick with smoke from other fires, reported the wildfire over the two-way radio and watched over the next several hours as winds, gusting to 50 kilometres an hour, fuelled the small fire into a raging wall of flames. 
"It was the most terrifying day of my life," they say. The wildfire burned for several hours before it was investigated and battled because firefighting crews were forced to triage on a number of fires that had started simultaneously. In that time, they could do nothing but watch as the fire took off, unable to prevent the devastating spread of yet another out-of-control wildfire — many of which have threatened homes and communities this past week.
Their experience was not unique. The teams tasked with preventing and fighting wildfires across Alberta have been overwhelmingly unprepared for this year's wildfires, a direct result of the United Conservative Party's (UCP) efforts to dismantle and defund Alberta Wildfire, the province's wildfire prevention and firefighting response unit. 
Since 2019, the UCP government has gutted Albertan firefighters and response teams — and their ability to efficiently respond to and manage wildfires in the province.
"Maybe we couldn't have prevented the starts and rate of spread, but we're running at a 50 per cent capacity to contain these wildfires," says a firefighting crew leader who's currently working on the frontlines of one of the wildfires burning out of control. "We don't have enough resources, period."
He says his crew requested air tankers and structural protection crews, but received no support. Across the province, districts were scrambling to designate shoestring resources to multi-fire events. Alberta Wildfire was forced to triage and some wildfires went unmanaged, he says.
"You have to be proactive in order to be prepared," the crew leader says, "And [the government] hasn't been proactive for the past four years."
'We all knew this was going to happen'
This is not an unprecedented disaster in Alberta's recent history.
For over a decade, nearly identical spring conditions have fuelled catastrophic wildfires, including the Flat Top complex which burnt over part of Slave Lake in 2011, the Horse River wildfire which prompted the evacuation of the city of Fort McMurray in 2016 and the Chuckegg and McMillan wildfires which threatened multiple communities in northern Alberta in 2019.
What is unprecedented is the way the government has cut back the department tasked with dealing with exactly these sorts of disasters.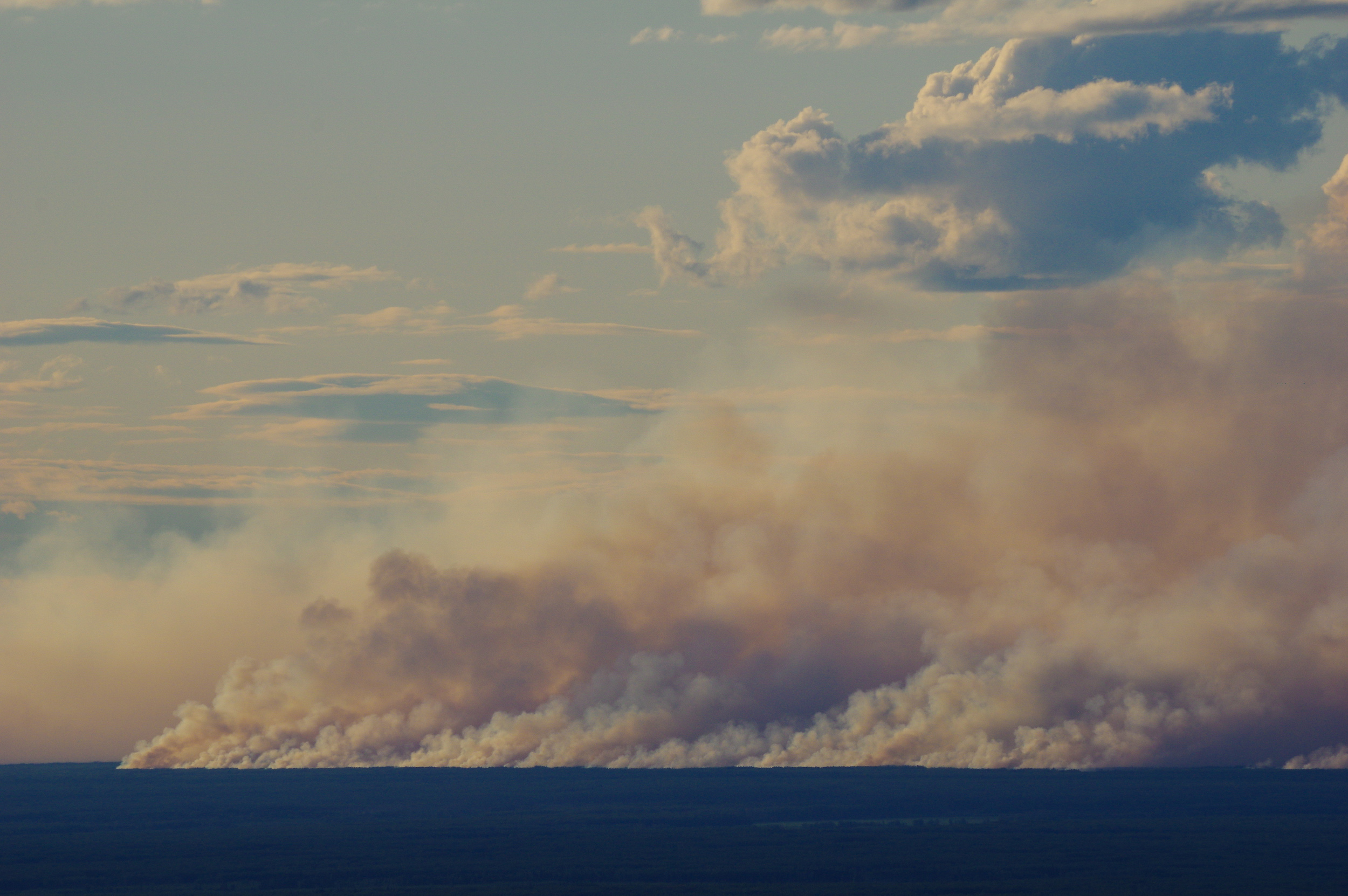 The UCP government has "whittled away a world-class firefighting response program," says another veteran lookout observer with over a decade of experience under their belt. "Alberta Wildfire used to be looked to by other provinces for our exceptional [wildfire] program."
Shortly after being elected to office in 2019, the UCP government shut down 26 active fire towers across Alberta, more than one-fifth of detection coverage in the province. Lookouts are responsible for a 40-kilometre radius of forest. Early detection and investigation of wildfires enables firefighters to put suppression plans in place before wildfires escalate into large-scale catastrophes.
In an emailed response to questions, Leanne Niblock, a spokesperson for Alberta Forestry, Parks and Tourism, said the government is "committed to doing everything we can to fight these fires, and keep Albertans and their property and homes safe" and added Alberta's 2023 budget included approximately $100 million in base funding for wildfire management and another $1.5 billion in a contingency fund for emergencies and natural disasters.
But closures of fire towers has resulted in vast areas of forest and grassland being unmonitored by lookouts. "There are huge gaps in the forest," says another lookout observer with nearly twenty years experience working on towers. "Our areas of responsibility have doubled. The problem isn't the people working to manage the wildfires. It's politics," she says.
Aerial patrols to detect wildfires burning out of control are also less frequent, according to one lookout. "[Last week] there was dry lightning where towers are closed and there were hardly any helicopter patrols," they say. "We all knew this was going to happen." 
Cuts to Alberta wildfire fighting include rappel attack program, pay and staff
In November 2019, the UCP cut funding for the Rappel Attack Program (RAP), a firefighting program in Alberta that ran for nearly forty years, training crews to rappel from helicopters into inaccessible locations to fight fires. 
"The decision to eliminate Alberta Wildfire's rappel program was made after careful consideration of the specific advantages provided by the rappel crews, the types of wildfires Alberta has experienced in the past and those we expect to experience in the future," Niblock, the government spokesperson, said in an email. She added the crews were used for initial attack on less than two per cent of Alberta's wildfires.
In 2021, further cuts to Alberta Wildfire forced managers to lay off permanent staff at the district level, including wildfire rangers and information officers, who were responsible for educating and informing regional communities about the risks and threats of wildfires. 
"To date, some regions remain without a ranger to manage firefighters," says a firefighter based in the boreal forest. Wildfire rangers are now burdened with the task of managing multiple portfolios beyond their own.
Even more alarming in 2022, says a wildfire ranger and former firefighter with more than fifteen years of cumulative experience working in Alberta, was a 10 per cent cut to the seasons of wildfire personnel, resulting in later contractual start dates and earlier end dates. These cuts have meant firefighters, radio dispatchers, lookout observers, support logistics staff and other critical personnel are still in training when Alberta is vulnerable to experiencing the largest, most catastrophic wildfires.
"The fire hazard has increased to be earlier in the spring and later in the fall, and that is precisely when they have cut tower seasons," says a veteran lookout observer, adding that in twenty seasons, she's never experienced a year like this one. 
"They got away with it in previous seasons because the weather was cooler and wetter. But the conditions have changed drastically. We are a skeleton crew out here."
Harold Larson worked as a wildland firefighter and crew leader in Alberta for fourteen years, and has twenty years of experience working on more than 300 wildfires in his career in Alberta, British Columbia and Australia.
He recalls working on a wildfire in the vicinity of the Flat Top wildfire in May 2011, which burnt through one third of the town of Slave Lake, destroying over 370 properties. The fire was considered one of the most damaging and costly wildfires in Alberta's history.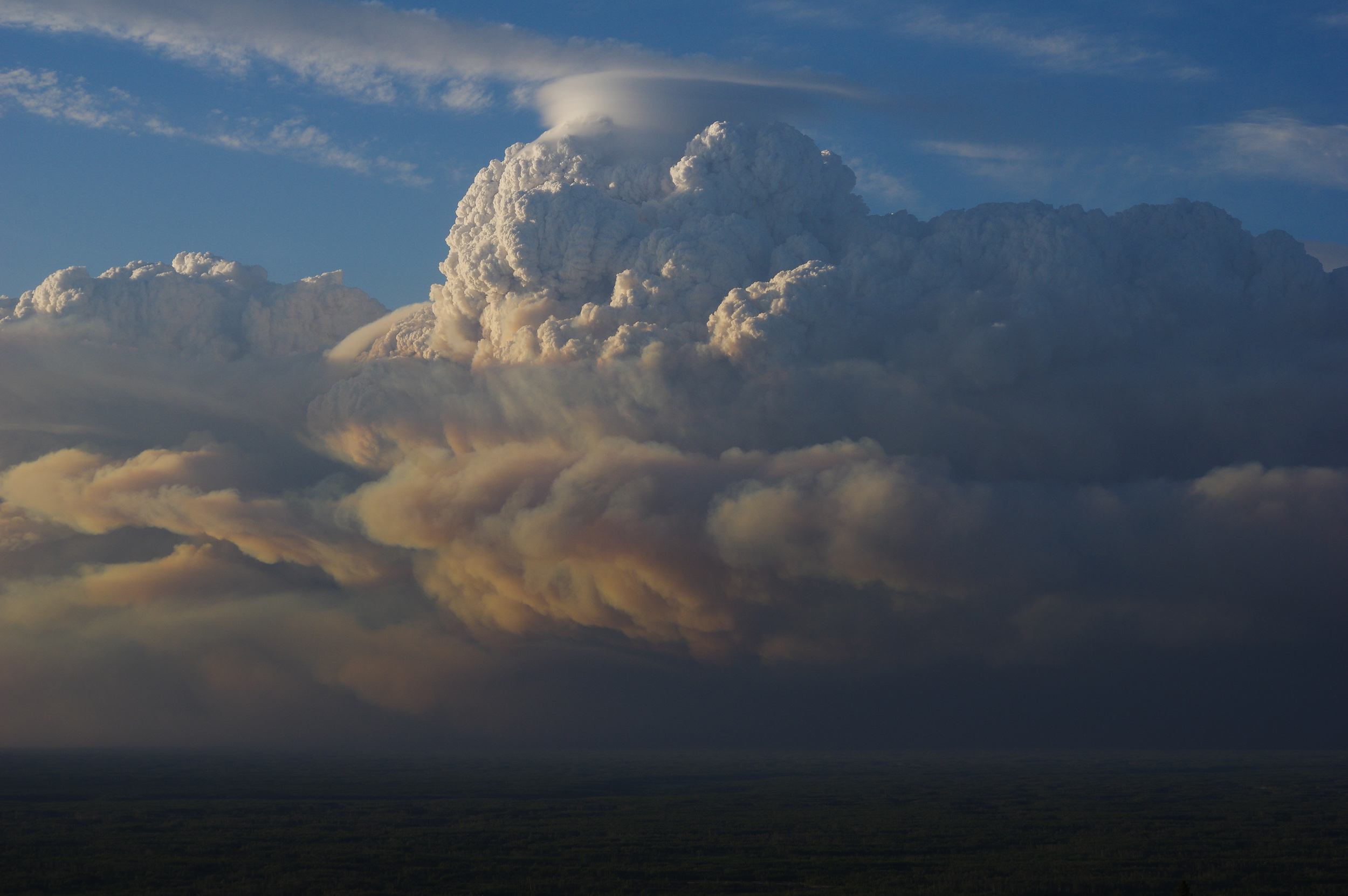 Larson points to the Flat Top Wildfire Complex Review, a document produced by Alberta Wildfire in 2012, which recommended the government hire additional firefighters, wildfire rangers and personnel to be best prepared to manage large-scale wildfires. "Those ranger positions created by the Flat Top review were cut last year," he says. He became one of the first unit crew leaders in the province, following these recommendations, managing a team of 20 firefighters specialized in sustained action on large-scale wildfires. 
But Larson left Alberta Wildfire after the 2018 season. "I saw that ship was sinking," he says. Firefighter retention has been a huge issue in Alberta's ability to effectively manage wildfires, he says, particularly since the UCP government has cut back overtime pay and seasonal contracts.
Firefighters in Alberta lack access to full-time, year-round employment, benefits, pensions and even sick days. "The key to staying long term in Alberta as a firefighter is sacrifice," Larson says. "Sacrificing relationships, income, benefits and even the body."
High Alberta wildfire fighter turnover can mean dangerously inexperienced crews
Riley Moskaluk worked with Alberta Wildfire as a firefighter on a unit crew from 2016 to 2021. "For seasonal firefighters, we need to make [our income] in five to six months," Moskaluk says. The cuts by the UCP government have resulted in an exodus of experienced firefighters leaving Alberta to pursue careers in B.C. or with Parks Canada, he says. 
"In my 2016 year, our crew only had four rookies out of 20 people," Moskaluk says. "By the time I left after 2021, the majority of the crew members only had about three seasons of experience. Turnover was rampant across the province."
Experience is critically important on the fire line, Larson says. "It can be dangerous having an inexperienced crew — and ineffective in terms of fire management."
"The government demonstrated zero interest in fixing their crew-retention issues," Moskaluk says. "We often brought this up during fire debriefs and year-end reviews, with leaders bringing up what people wanted to make the job sustainable for the long-term and nothing happened."
A wildfire ranger, currently employed with Alberta Wildfire, agrees. 
"Some districts have seen as high as 60 percent turnover of firefighters in 2023," he says. "We can't recruit because we don't have any job openings. Seasonal firefighters who are hoping to turn permanent can't get a job — and leave."
As a result of cuts and poor retention of firefighters, many of this season's crew leaders are struggling with inexperience on the frontlines of large-scale wildfires. "Our program has lost a lot of experience," says a leader who is running a crew with more first-years than experienced returnees. 
For many wildfire personnel, the past week has been nothing short of devastating, witnessing wildfires take off and threaten communities, knowing there are fewer resources than in previous seasons to call on for support.
"The firefighters, dispatchers, rangers and all of the frontline workers are doing amazing work," says the lookout observer who watched the fire ignite with no support for hours on end, who continues to stay vigilant in their tower, scanning the horizon for new ignitions. 
"The blame for the present situation should be put on the politicians who made the policy decisions to make cuts to the program."
Updated on May 10, 2023, at 4:44 p.m. MT to include statements from the Government of Alberta received shortly after publication time.