If disasters ever cause shortages on supermarket shelves, Psaltis Cauley and passionate volunteers like her are set to support local food security with a precious seed bank of hardy and heirloom variety vegetables. 
They have been helping people grow food for free, bucking the system to bypass big hardware stores and imported seed.
As part of the national seed library movement, they gather vegetable and flower seeds from local gardens and distribute them through council libraries.
"It just enables us to share this precious resource of seeds and ensure that future generations have lots of wonderful choice when it comes to produce and eating healthy things," volunteer Karleen Fitzgerald said.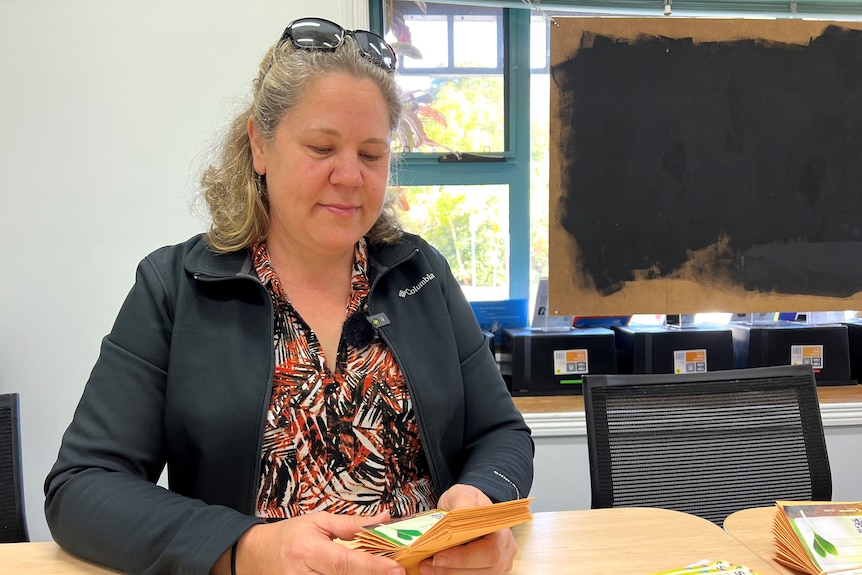 Australia heavily relies on imported seeds for growing crops including vegetables.
That brings increased biosecurity risks as the spread of seed-borne pathogens expands globally.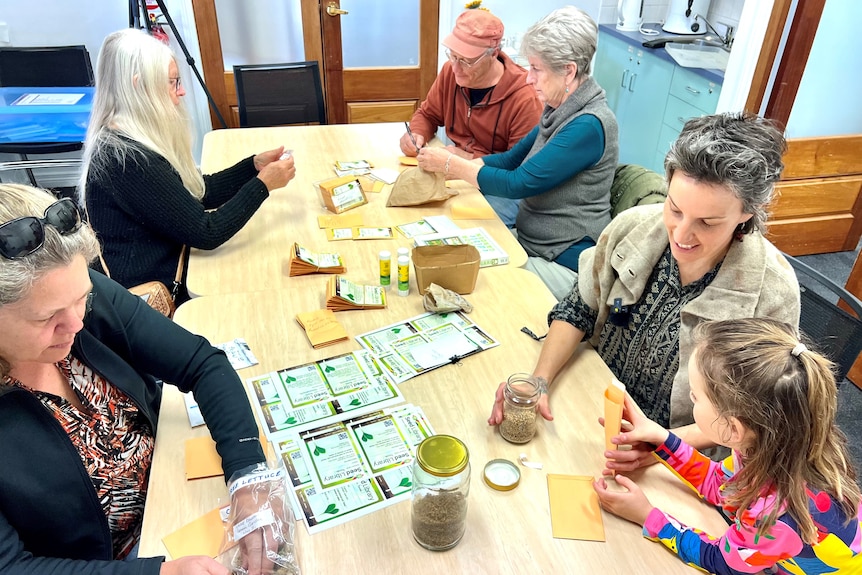 "People don't realise that we import so much seed and the thing with the import of all that seed is that seeds get treated," Gardening Australia host Costa Georgiadis said.
"The first thing that plant experiences is a chemical, as soon as it breaks out of the seed."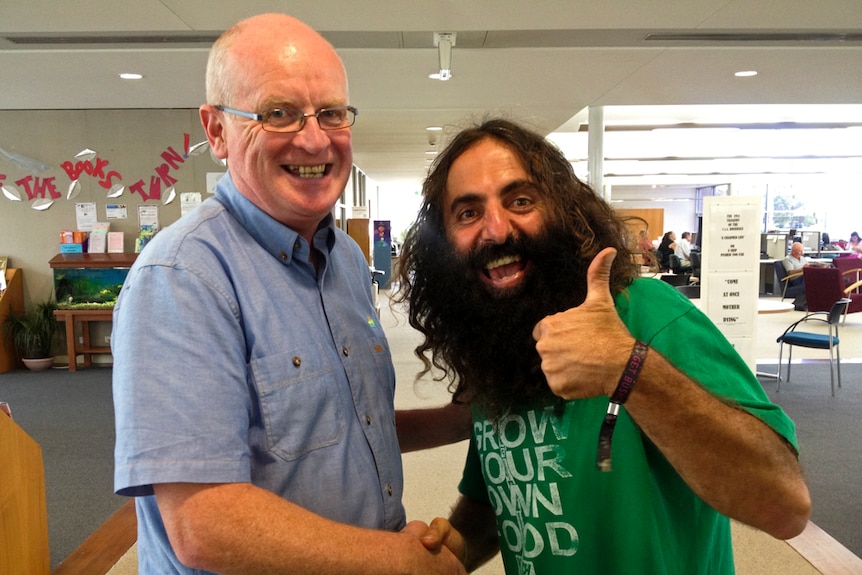 That's because import requirements include regular testing and treatment techniques like being heated or coated with fungicides.
"I think it's really important that these seed libraries are maintained for people that do not want their seeds pre-treated with pre-emergent chemicals," Mr Georgiadis said.
"If something happens as we saw a few years ago, and there's a drought or floods or a combination of both, or a pandemic and panic; when you have a local seed bank, you have food certainty."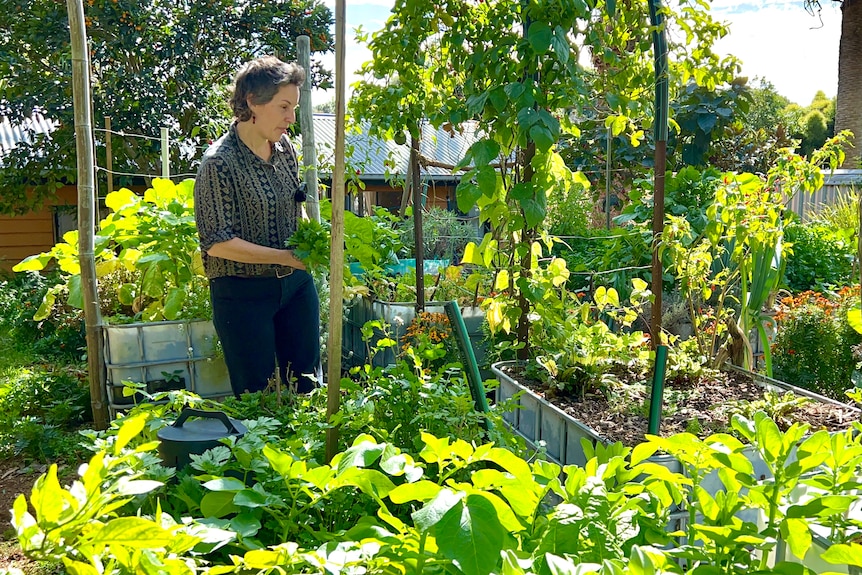 Ms Cauley shares an abundant spray-free vegetable garden with her neighbours.
She has coordinated seed library trials at Kawana Library on the Sunshine Coast and Maleny Library in the hinterland and runs a monthly Maleny Seed and Harvest Swap.
Library visitors can take up to two packets of seed for free, and deposit seeds as well.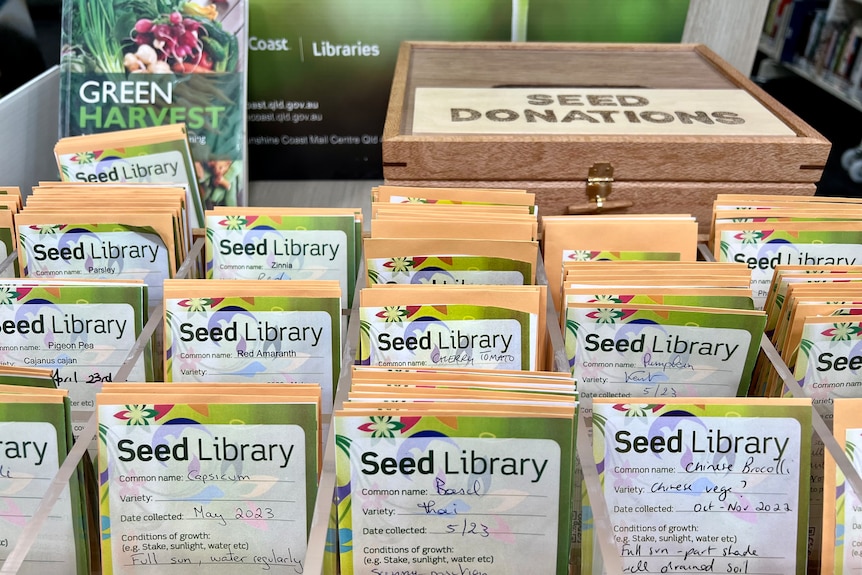 "There's always a variety of things in here and we try to keep it stocked and a lot of what you find in here is what's gone to seed this season," Ms Cauley said.
"So people can come in and choose something to grow. There are pumpkins in here at the moment, different types of lettuce, there's also flowering things like zinnia, cosmos and marigolds."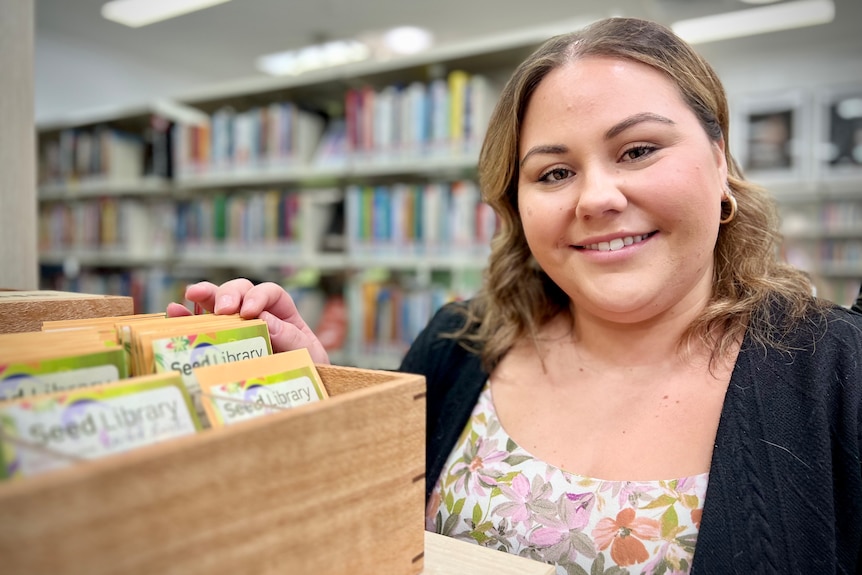 Katrina Nielsen from Sunshine Coast Libraries said the six-month trial was so successful, the program has been extended.
"We've had around 3,000 seed packets taken from our libraries and all the feedback that we've received has been really great," Ms Nielsen said.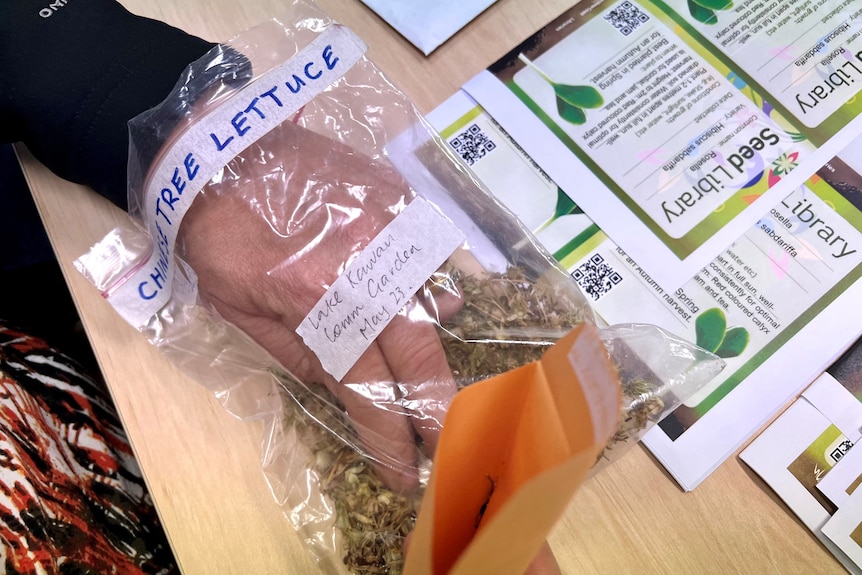 Volunteers share knowledge on how to save seeds and grow vegetables, including ones that you wouldn't find at a hardware store.
"Shiso perilla is grown for its delicious leaf, which some people say has the taste of Japan. It's used a lot in Asian cooking," Ms Cauley said as she plucked fluffy seeds from an attractive plant.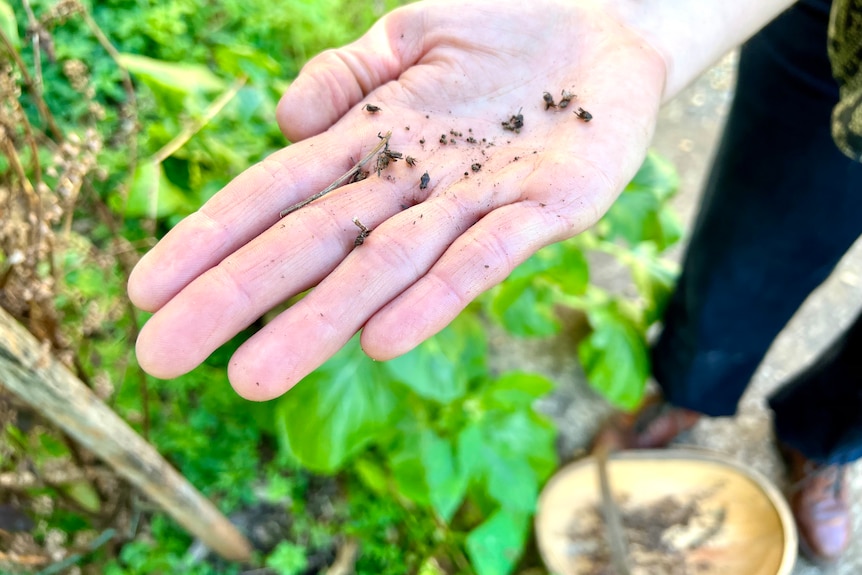 She is proud of the connections created by the program.
"The seed libraries work well when the community gets on board, when there's people who are willing to collect the seed and pack it and bring it back to the library for their community," Ms Cauley said.
"They want to roll it out to more libraries, so they need more people to get involved."
Loading