Anyone who has listened to a weather report lately, read the headlines, seen the dire warnings on social media or even just stepped outside knows the news on climate change is bad, often apocalyptic-level bad. Sustainability scientist Alaina Wood knows that too—and she also knows such messaging can make people feel hopeless and demoralized, so much so that they're discouraged from taking action to help save the planet. So, Wood is on a mission to change the narrative, debunking "climate nihilism and misinformation" and inspiring hope with positive news about environmental wins, one viral TikTok video at a time.
Under the moniker #TheGarbageQueen, Wood takes a no-frills approach, typically talking straight to the camera, peppering her viewers—some 365,000 of them and growing—with details of promising new studies and advances in the fight against climate change, explaining the science behind them in plain language. A weekly segment called "Good Climate News" highlights five positive developments from the past seven days in roughly a minute or less—say, Egypt's plans to build the largest wind farm in Africa, or an ambitious new nature restoration law in Europe that aims to restore 30 percent of the continent's damaged lands and waters by 2050, or the invention of a paint so white that it deflects most sunlight and might one day help cool temperatures in cities in the U.S. and around the world.
Though she's focused on solutions, Wood doesn't sugarcoat the severity of the climate problems the world faces. Instead, she aims to reframe thinking about the challenge, telling viewers to think about climate change as a war in which you lose some battles and win others but have no chance of overall victory if you give up. Like a general rallying the troops, she tells her audience: "Don't let anyone convince you it's too late."
Wood is as concerned about easing her audience's anxiety around climate change as she is about educating them on the facts, freely sharing her own fears and anger over global warming and other environmental problems. She encourages viewers to "feel their feelings" and take breaks from climate news and social media periodically to recharge—a form of self-care she practices herself. "Don't let those feelings overwhelm you to the point of giving up," she said in a recent video. "Seriously, don't give up."
Wood's empathetic approach reflects how deeply personal the fight against climate change is for her. Descended from a long line of Appalachian coal miners in East Tennessee, she had a front row seat growing up to the devastating impact of ecological disaster on a community, when in 2008 a dike ruptured at the Tennessee Valley Authority's nearby Kingston Fossil Plant, which spilled 5.4 million cubic yards of coal ash into the environment. Several homes in her area were destroyed, rivers were contaminated and workers involved in the $1 billion clean-up effort subsequently developed cancers. "I have a connection to environmental injustices," Wood says.
In college, where she studied sustainability science and geography, she took her own environmentalism to an extreme. "I would turn down invitations to hang out with friends because, oh my gosh, what if I produced trash?" she says. She went vegan; allowed herself to generate only enough trash every week to fit in a single mason jar; biked everywhere, even during thunderstorms, so her friends wouldn't judge her for driving a car; and developed a full-blown case of eco-anxiety, a condition recognized by the American Psychology Association as a "chronic fear of environmental doom."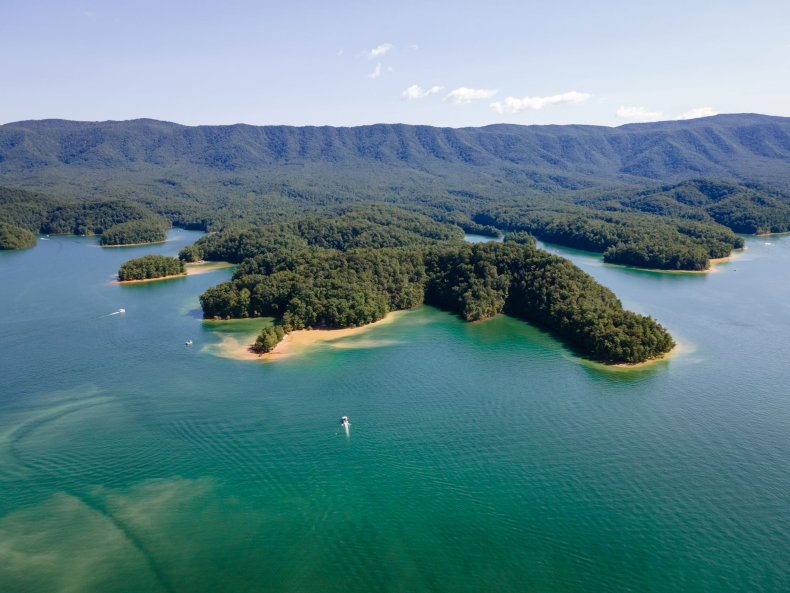 When the pandemic hit and Wood was spending more time scrolling on TikTok, she saw an epidemic of eco-anxiety like her own. Her feed was increasingly filled with bleak videos of mass environmental destruction, and young people sharing their experiences of panic attacks and suicidal thoughts related to the climate crisis. Wood, who since college has seen a counselor for her own eco-anxiety, knew how debilitating those feelings are—not only for individual health but for the climate movement too. She also noticed a lot of the fear-inducing videos were contradictory to what the science was saying about climate change.
So in 2021, she made a video to refute the doomsday voices, pointing to experts saying it's not too late to counter the worst effects of climate change if the global community puts in the effort. Cynical commenters said prove it, so she made a second video citing a landmark 2022 United Nations report finding that it's still possible to mitigate extreme climate change. That video went viral, with the comments reflecting a hunger for more positive, solutions-based posts—and so #TheGarbageQueen platform took off.
To the remaining critics who sometimes still accuse her of spreading irrational optimism or "hopium," she responds simply: "Everything I say is based in science."
These days Wood is focused on taking her message to new platforms. She has been engaging more on Instagram and is looking to expand on YouTube and Threads as well. She's also co-founded EcoTok, a collective of fellow climate educators with a shared goal: to save the planet. "No matter what happens or how I feel, I remind myself that I'm not the only one fighting for change," she says. "I can't give up."