As the Chesapeake Bay Program turns 40 this year, with a history that includes both significant achievements and outright failures, it faces one of its biggest challenges ever: What comes next?
The Bay Program is a partnership between Chesapeake states and the federal government that has driven the regional restoration effort since 1983. Now, it is rapidly approaching 2025, a self-imposed deadline for meeting numerous goals set out in a 2014 agreement. 
It can tout major accomplishments on some fronts, such as oyster restoration, land preservation and improving public access to waterways.
But other efforts are lagging badly, including its cornerstone goal to reduce nutrient pollution, which triggers oxygen-starved "dead zones" in the Bay. Goals for wetlands and streamside buffers are far behind, and progress toward the urban tree canopy goal is going in the wrong direction.
Layered on top are challenges posed by a changing climate that guarantees the future Chesapeake will be significantly different than the Bay of the past. That makes it difficult to envision what to expect, and strive for, in coming decades.
Historically, many Bay Program goals, including its water quality objectives, aimed to restore the Bay to past health. Its water quality standards, for instance, were roughly based on mid-20th century conditions. But the future Chesapeake will be warmer, with higher water levels and fewer tidal wetlands.
Partly because of that, a recent report from Bay scientists cautioned that some of the Bay Program's longstanding water quality goals are likely unattainable. Another warned that rising temperatures threaten to permanently alter habitats in the Bay and its tributaries in ways that may be difficult to predict.
Meanwhile, the Bay's watershed is losing forests and gaining impervious cover like roads, roofs and parking lots — exactly the opposite of what's needed for cleaner water. In a recent four-year period, impervious cover increased by 50,651 acres (an area larger than the District of Columbia), while tree cover decreased by more than 25,000 acres, according to a recent assessment.
At age 40, are the Bay Program's best days behind it? Or can its leaders craft a path forward that builds on lessons of the past and rises to meet the challenges of a world and watershed that are changing faster than ever before?
"We really feel that it's the vision for the future that's been missing, and something that we all need to come together around," said Hilary Falk, president of the Chesapeake Bay Foundation, the region's largest environmental advocacy group.
Often, Bay goals have not been designed in ways that produce tangible results that people can see. "We need to focus on people and get the benefits of clean water closer to where people are, and making sure that there are not barriers to enjoying the Bay and its rivers and streams," Falk said. "And we have an opportunity as a community to come together and build a vision for the future."
The challenges of goal setting
The Bay Program has created two committees to begin tackling the issue. One outlined the path from now to 2025, and another is looking at what comes after that.
The Reaching 2025 committee has produced an 85-page draft report highlighting progress toward meeting the 31 outcomes of the 2014 Chesapeake Bay Watershed Agreement and some of the lessons learned.
Of those outcomes, 17 are on track or achieved. That includes goals to restore oysters in 10 rivers, protect an additional 2 million acres of land, improve fish passage, and add 300 public access sites along the Bay and its tributaries. And the number of streams deemed to be in good health is increasing.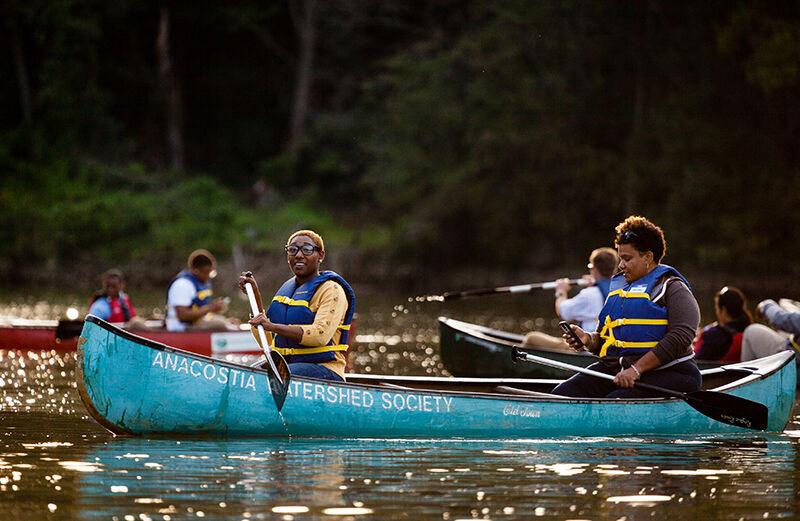 But 12 goals are far off track. Some are especially critical to water quality, such as those aimed at reducing nutrient pollution, creating wetlands and streamside buffers, and restoring underwater grasses. Also on the list are goals for black ducks; brook trout; tree canopy; and diversity, equity and inclusion.
The review found that successful outcomes tend to have clear lines of responsibility within agencies and states, and the costs are generally known. Often there is an agency or nonprofit organization that champions the work. And the goals also tend to have clear geographic and numeric targets. 
Sean Corson, director of the National Oceanic and Atmospheric Administration Chesapeake Bay Office and co-chair of the Reaching 2025 group, said unmet goals are sometimes too ambitious and costly to reach in the established time frames.
He pointed to the oyster restoration goal as an example of an alternative approach to goal setting. It set quantifiable restoration objectives within a set number of rivers and is widely viewed as a success. They make up the largest oyster habitat restoration projects in the world, and studies are closely monitoring their ecological impact.
Still, they cover only a small portion of the Bay's historic oyster habitat. But had a bigger, more aspirational goal been set — say, restoring 30% of the population — the job would have been "overwhelming," more difficult to fund and likely produced dispersed efforts around the Bay with less collective impact, Corson said.
"If we were evaluating our progress at the scale of restoring oysters Baywide, the message might be, 'this is an abject failure,' " Corson said. Instead, the success has created momentum for more projects in the future. "So, some of it is framing and setting expectations."
Corson said the time is right to consider a new Bay agreement that builds on those lessons. New goals should include more targeted and achievable objectives with strong potential to deliver tangible results.
"Some people believe that we should have an aspirational document that sets really big ambitious goals that we can drive toward over 10 years or so," he said. "While I appreciate that, if you have set goals that are so ambitious — and in the absence of clear commitments and mechanisms and infrastructure to achieve them — it can become demoralizing."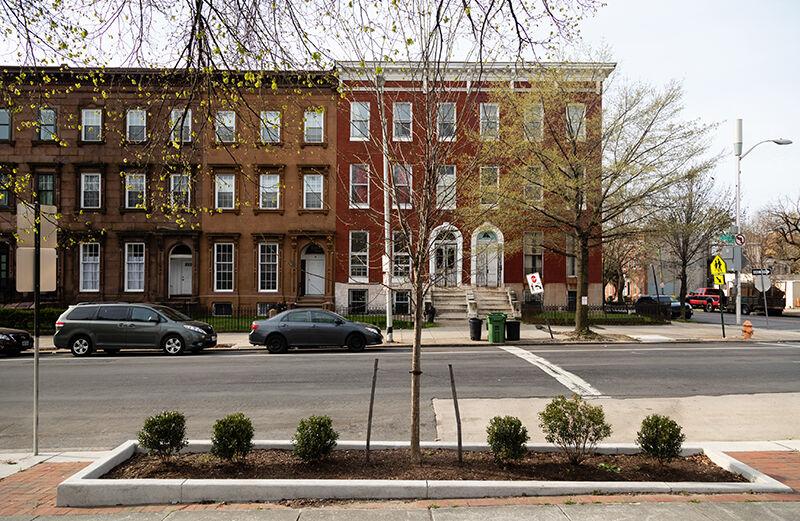 The Bay effort has been guided by a series of agreements since Maryland, Pennsylvania, Virginia, the District of Columbia, the Chesapeake Bay Commission and U.S. Environmental Protection Agency signed a one-page document in 1983, creating the Bay Program and pledging to work together to restore the nation's largest estuary.
There have been three longer, more detailed agreements since then — in 1987, 2000 and 2014. They have helped propel many efforts forward, including nutrient reductions. And they boosted other initiatives, such as land conservation and Bay education programs.
But some goals have not just been missed; they've flopped — such as efforts to reduce the rate of growth and produce a Bay "free of toxics." 
Whether there will be a new agreement is unclear. The Beyond 2025 committee is tasked with making recommendations by fall 2024. 
It could recommend writing a new agreement or refining and extending goals of the last agreement. Or anything in between.
The committee will tackle the major question of how new science should help guide the future. It will also consider how broad goals regarding diversity, equity and inclusion, as well as the big picture implications of climate change, should be incorporated into Bay Program decision-making.
"We're going to have different values and interests pulling us in every direction on this conversation," said Anna Killius, executive director of the Bay Commission and co-chair of the committee. "So, it will be challenging for all of us. But it's about time to have those conversations."
Deep water, shallow water
A backdrop to those conversations is a recent report from the Bay scientific community that challenges long-held assumptions about cleanup efforts and their impacts. The Bay Program's Scientific and Technical Advisory Committee says in its report, the Comprehensive Evaluation of System Response, that nutrient reduction efforts may not be as effective as thought and the Bay Program may be overestimating progress.
While significant progress has been made in reducing nutrients from point sources, such as wastewater treatment plants, the report says existing programs to control nonpoint source runoff from farms and developed lands are unlikely to achieve goals.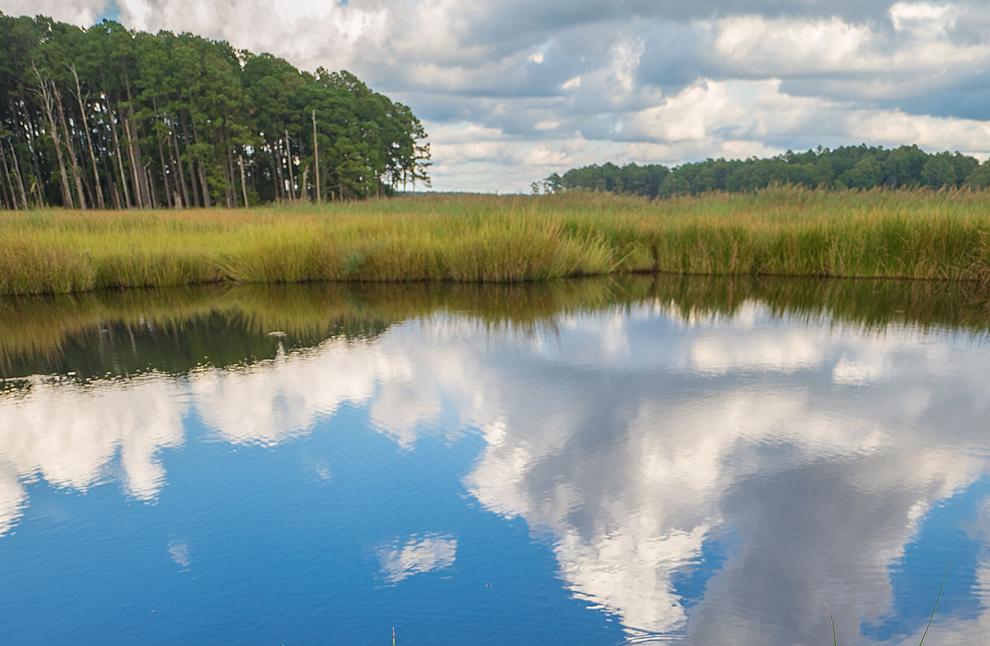 Further, the report says it is unclear how much nutrient reductions — by themselves — will benefit aquatic life.
The report suggests testing new approaches that combine nutrient reductions with habitat improvements in small tributaries, with the aim of getting more tangible improvements — more quickly — for both water quality and aquatic creatures.
That's difficult because, while other Bay goals are voluntary, the nutrient reduction goals are driven by the federal Clean Water Act, which requires states to achieve water quality standards. 
Water quality is only one of many factors that affect the abundance of aquatic life, but the report notes that the regulatory requirement means nutrient reduction is prioritized over more direct habitat improvements such as restoring wetlands, streamside buffers, oyster reefs and underwater grasses.
Further, nutrient reduction goals are largely based on eliminating the dead zone in the deepest part of the Bay. That might not be possible, the report says, and the deep trough is not as important for aquatic habitat as the shallow edges of the Bay and its tributaries.
But Bay Program policies tend to focus on nutrient reductions that have the most impact on deep areas. Other actions might better improve nearshore habitats but "don't necessarily have a big nitrogen or phosphorus bang for the buck," said Kurt Stephenson, an agricultural economist with Virginia Tech and one of the co-authors of the report.
While people have begun talking about putting more emphasis on shallow water, they are more reluctant to discuss whether the goal for deep water is attainable. "People want to cherry-pick the things that don't have tradeoffs, that are easy and convenient," Stephenson said.
Denice Wardrop, executive director of the Chesapeake Research Consortium and co-author of the report, said the message of the analysis is not that past efforts were misplaced but that it's time to assess whether other approaches would produce better results for living resources.
"I think we ought to be doing well-designed pilots and trying out stuff on a small scale," Wardrop said. "I say, rock the boat, but not so hard that people fall out."
Maryland steps forward
Maryland is testing the application of these ideas. Democratic Gov. Wes Moore announced in July a new strategy that will coordinate some restoration efforts in targeted areas to deliver faster, more tangible improvements for water quality and wildlife.
As part of that, state agencies are reworking some of their grant programs to encourage organizations and communities to develop projects that promote multiple, and measurable, benefits. That would include not only nutrient and sediment reductions, but also improved habitats.
Instead of conducting a stream restoration in one watershed, a wetland project in another and an oyster reef someplace else, the idea is to bundle them within a single small watershed and measure the impact through ramped-up monitoring, said Josh Kurtz, secretary of the Maryland Department of Natural Resources. The lessons learned could then be applied to other projects.
"The goal here is to think at the scale of the Bay to some extent, but really act in those [subwatersheds] where we're going to get the highest rate of return," Kurtz said.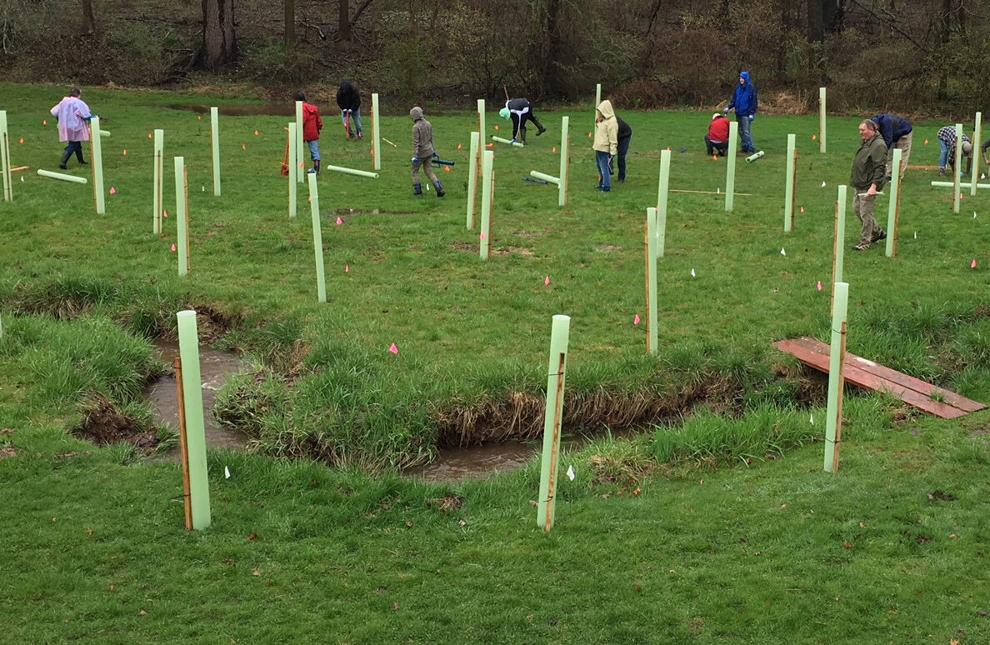 The projects would likely include a mix of highly degraded streams in historically underserved areas, as well as areas in better condition that might be near a tipping point, where lower levels of investment may produce significant habitat benefits.
"The other piece here is starting to build a vision for the Bay for the future that incorporates more people," Kurtz said. "We want everybody in the state of Maryland to see themselves in the restoration effort."
Details should be available in the coming months, he said, with the hope that projects could begin next year.
"We really do have an opportunity to harness what we've learned and reapply it in a way that gets a lot more benefit for folks, and better defines what a restored Bay means," Kurtz said. "And I think this also gives us the time to hear from our constituents and really build what that vision is post 2025."
Cover photo by Dave Harp